Ran across this thread while doing some research. Seems like the 1:1 forums are much less informative that I am used to on the RC forums. Hopefully people find this useful.
For those that don't know, my truck is an 85' Toyota 4x4 with a 22r Carbuerated bone stock under the hood. I don't know if this will work on a 22re fuel injected.
http://bbs.zuwharrie.com/content?topic=85514.0
My ignitor went bad, and figured this was worth a shot. Want to go MSD soon, so this is a good temp fix.
Also, I hate hokey wiring. Although I am not really liking this job as much as I know I am capable of, I didn't want to spend alot of time if I was planning on swapping to an MSD.
Things you will need are:
-GM Coil (Napa Part # IC12SB)
-GM Igniter module (Napa Part #TP45SB)
-Good wire crimpers
-Good wire cutters and strippers.
-Handfull of female spade connectors that will work on the module. I recommend sizing them at Napa. Something for 16awg or larger is ideal. Insulated is best for the average joe. Shrink wrapped plugs are even better.
-Various open eye plugs for coil and grounds. Make sure the eye size will work for the bolt to the inner fender, and the coil terminals. Insulated is best for the average joe. Shrink wrapped plugs are even better.
-Couple butt connectors. For 16awg or larger wire Insulated is best for the average joe. Shrink wrapped plugs are even better.
-A few feet of 16awg insulated wire.
-Various hand tools to make it all happen
-Nice solid way to mount coil and module. Your choice there.
-Of course zip ties
-4mm screw long enough to mount the module(remember, there needs to be a solid mount for ground and heat dissipation)
The thread above mentions that the wires going to the distributor dont matter what way they need to be plugged in, but that's not true. 1 way the truck idled very low. The other way, it idled fine. Below is how to wire it. I will update later with a diagram. I re-used as many factory wires as I could to not have to butcher stuff.
On the GM module:
W = White wire to distributor
G = Pink wire to distributor
B = + on coil and + from 12v wired to ignition(turns on when key is on)
C = - wire on the coil
Heres the bad unit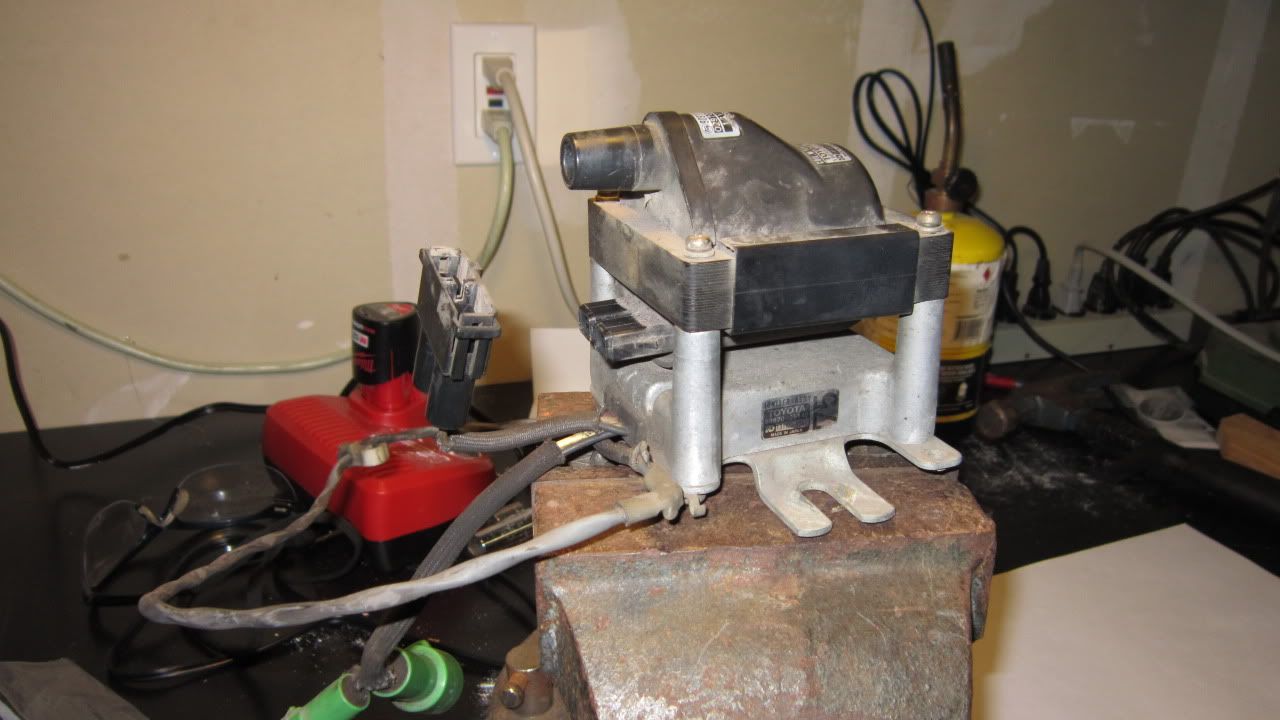 Pulled 2 plugs off the old ignitor. The long one goes to the distributor. The short one powers the stock ignitor. Tested for voltage and noted which wire would be used for ignition.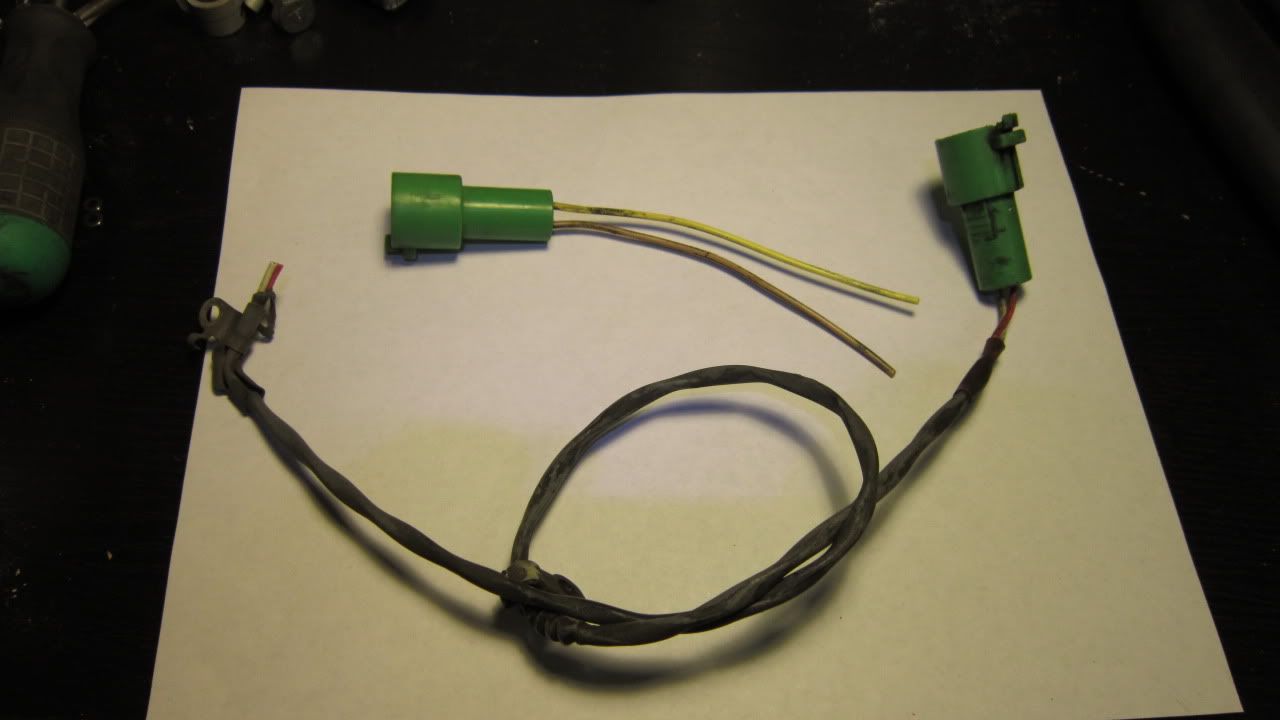 Since I needed 2 wires off the + of the module, I crimped em together. As you can see here, the pinkish wire is what I used. The other wire was a ground, but I ran a new one. I then shrink wrapped the end of the wire I wasnt going to use, and hid it in the loom to make it look somewhat clean. Lastly, I ran a black wire in the loom aswell for the - on the coil. Then I crimped on the remaining open eye plugs, female spade plugs, then zip tied it all together nice and tight.
On the long distributor wire, I cut it as close to the box as possible, so I could use the stock shrink tubing to cover it all. Then I crimped the female spade plugs on the ends. You can see there is an un-insulated wire in the pack also, that is attached to the metal right angle wire holder. Didn't want that in the mix, so I deleted it. That looked to be a ground of some sort, so I cut that close to the mount, but spliced it to a wire, and put an open eye plug on the other end to make sure it got grounded too like from the factory.
You can also see that I made a short ground lead to ground the module to the truck like it needs to be.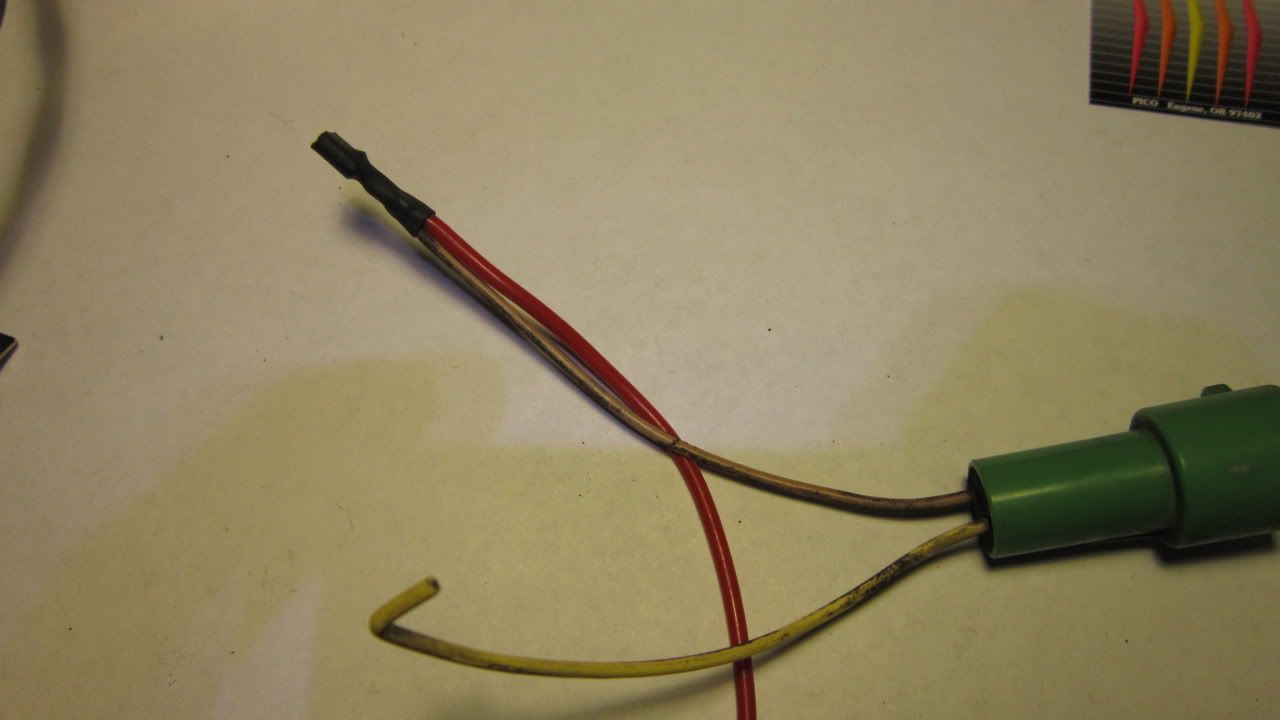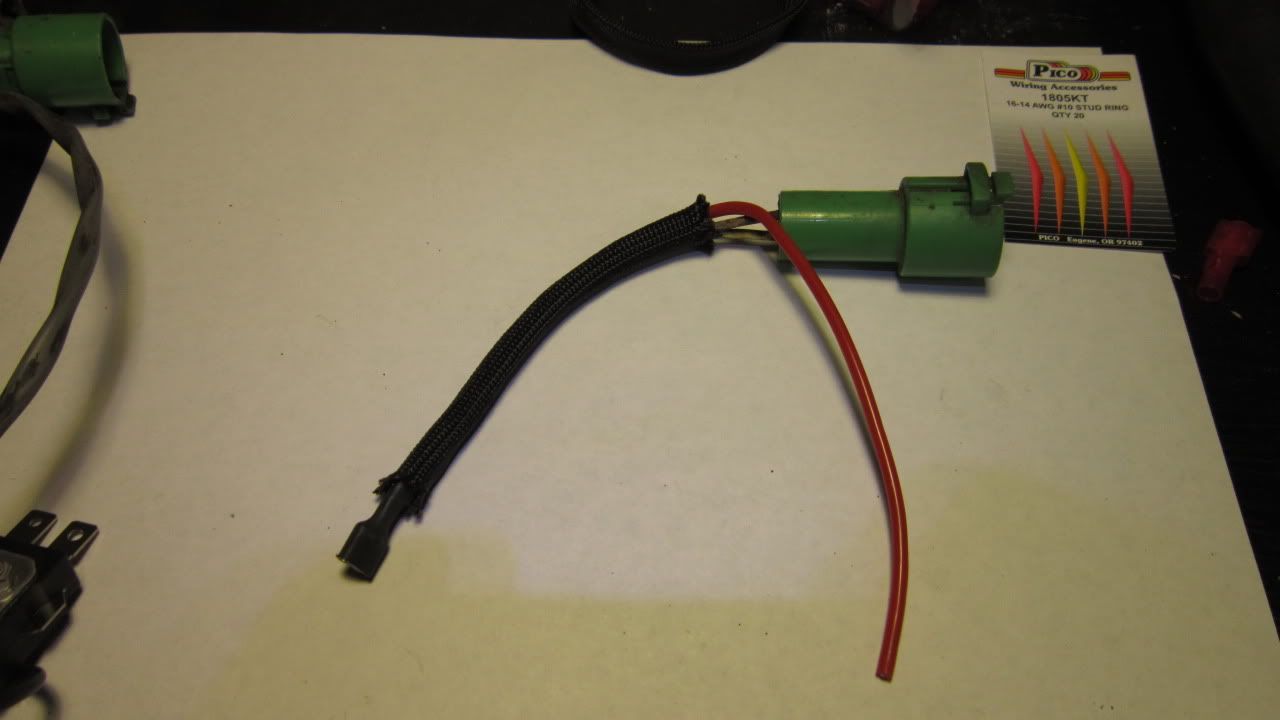 So before I spent the time to make a bracket, and route the wires nicely, I wanted to test it. So it was ghettp mount to test. Worked beautifully.
Now that I confirmed it worked, I made an aluminum bracket. Went with aluminum for heat sinking. Just used hose clamps for the coil. Not the cleanest looking, but solid and simple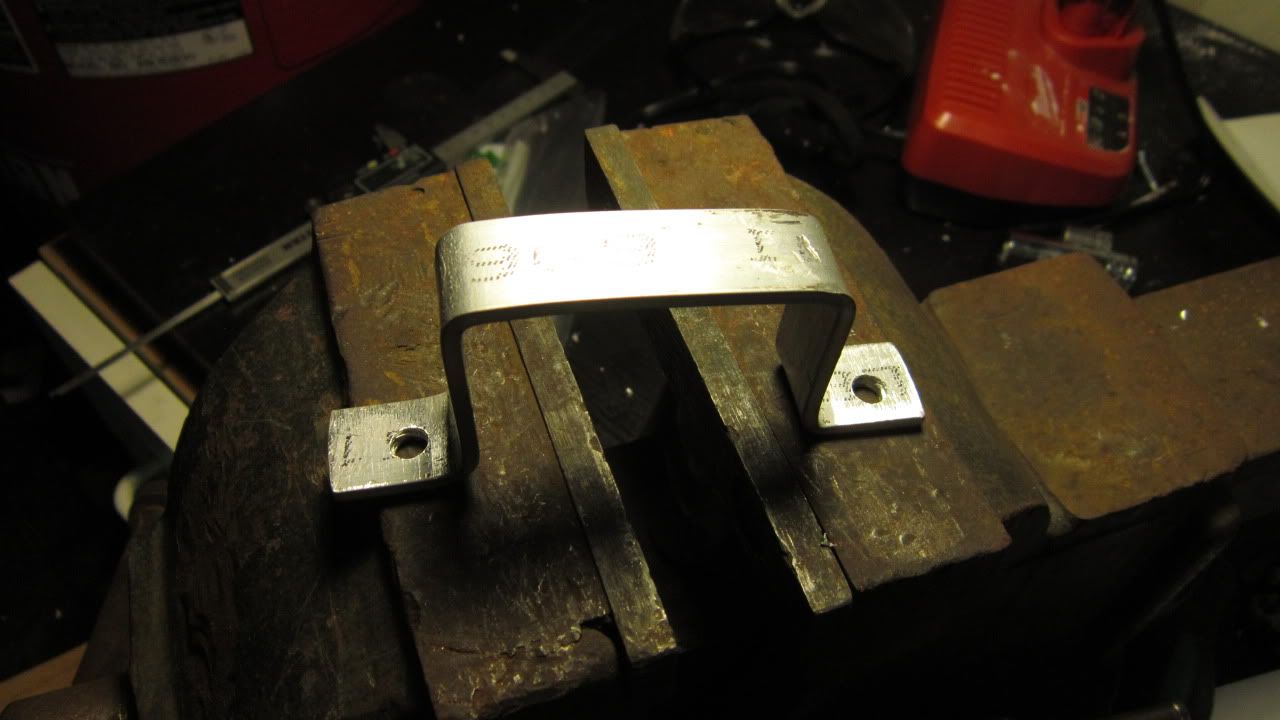 Then I drilled and tapped the bracket for a 3mm stainless flat head screw. Jam nutted it on the backside to hold the module on the mount. I also decided to add a heat sink to the backside. Heard these need to be able to dissipate heat or they go bad. So I wanted some extra
Once I had it solid, I zip tied all the wires neatly together into 1 package.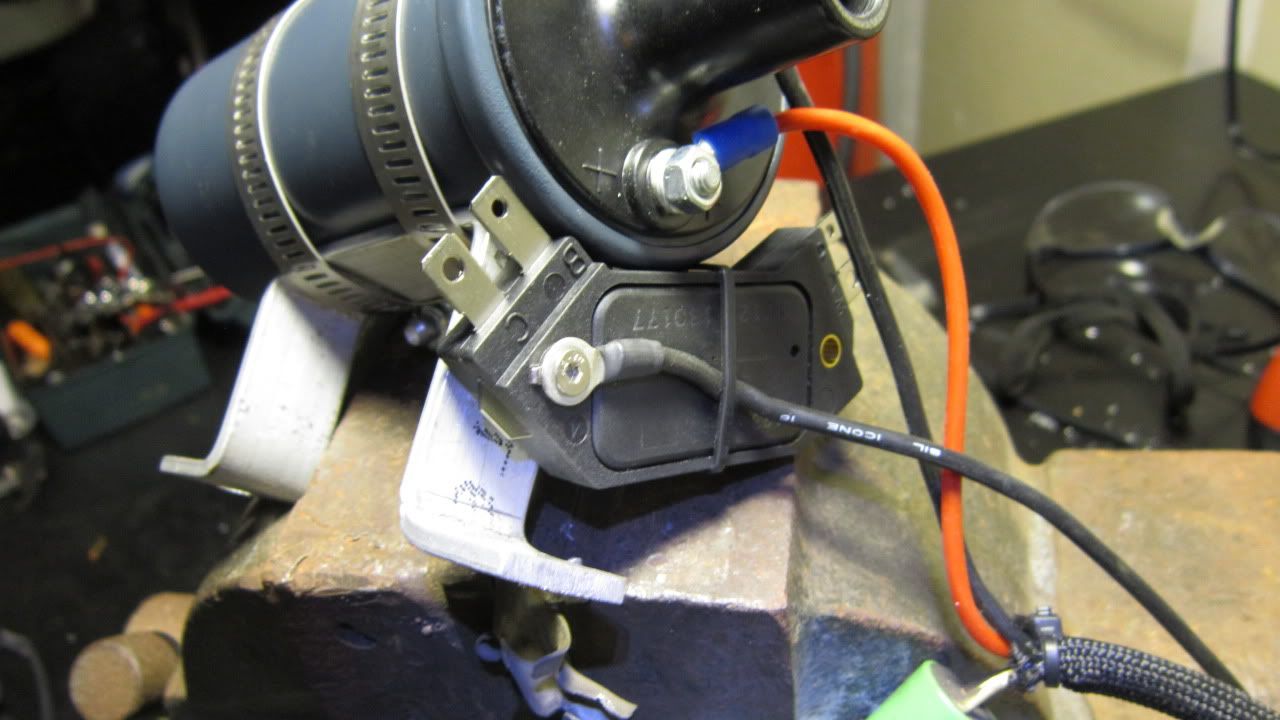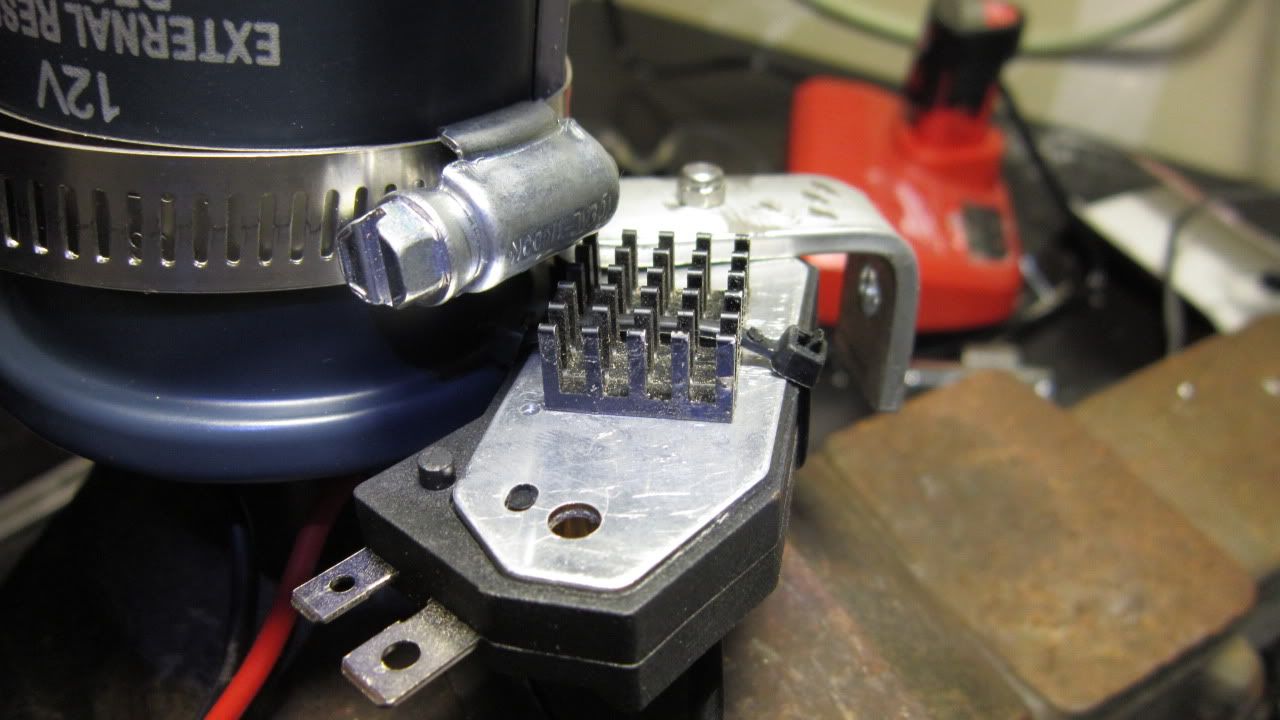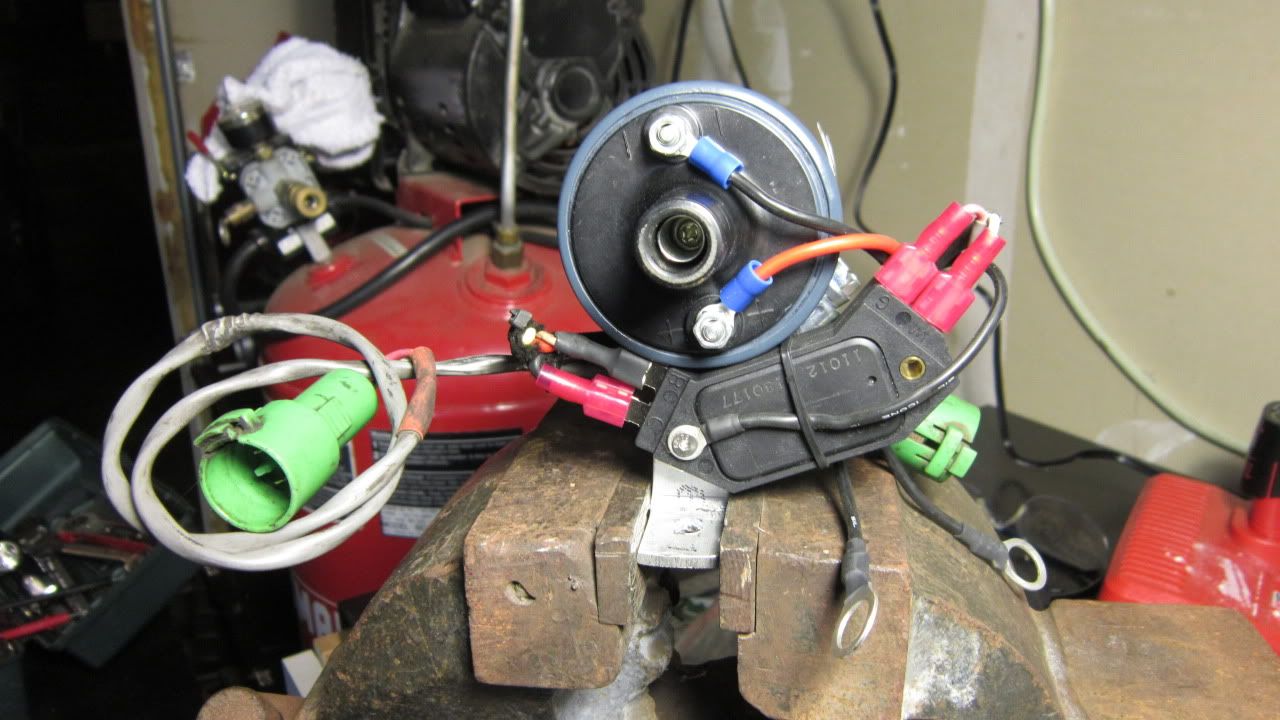 And here it is all mounted. Like I said, not the cleanest job in my opinion, but it will work for now. Had to use a longer nut on the front bolt hole because there were 2 other components that grounded to the body. Cleaned all the corrosion off those, installed the new bolt, through those and the 2 grounds off the new ignition package. Then I simply plugged the long wire back into the distributor, the short green plug back into the factory mating plug, and the coil wire back in. Fired right up without a hitch
Hope this helps some of you